If you want to get two months for FREE, you can opt for the "Annual Plan" below.
or SAVE $20
$100 YEARLY
It gets lonely creating and decorating all by yourself.
You want a community.
You want fresh creative ideas.
You want collaboration with others.
All on a budget… This is why I created Southern Crush VIP.
Hi there! I'm Melanie Ferguson and I approve of all things creative!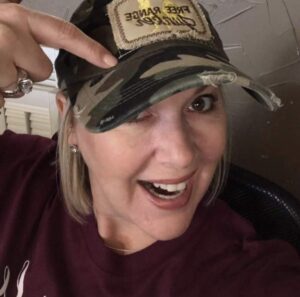 If you want to get two months for FREE, you can opt for the "Annual Plan" below.
or SAVE $20
$100 YEARLY
DON'T MISS THESE AWESOME PERKS WAITING FOR YOU INSIDE THE CLUB!
Inside of Southern Crush VIP, will be a growing, collaborative, creative community of like-minded women who want to create and decorate with crafts on a budget.


As a VIP, each month, you'll have access to the following:


#1 A monthly "craft with me" session where we will create a craft club project LIVE inside the group together! Enjoy the creativity brought each month with a new inspiring DIY idea using a Magnolia Stencil Kit! This is a fun time to see my "twist" on the current monthly craft club project.


#2 Lifetime access to all videos from every single Craftathon™Event! YES! You read that correctly! As a VIP member, you get immediate access to every Craftathon™ video past, present, and future as long as you remain a member. If you love these events as much as I do; you'll enjoy binge-watching them over and over!


#3 Every month there will be a special surprise guest! This is where we will get fresh creative ideas and have fun! We can learn about crafts, decorating, and design from someone new.


#4 A Monthly Giftaway of one or more of my craft projects ~ exclusive to VIP Group members ONLY! Do you like to win? How about winning a craft made LIVE by me? Inside this exclusive membership, there is a monthly craft giftaway and the best part is… you don't have to do anything special to win–just be a member!
JOIN US TODAY
If you want to get two months for FREE, you can opt for the "Annual Plan" below.
or SAVE $20
$100 YEARLY

Get special access to your discounted
MEMBERS ONLY SHIRT!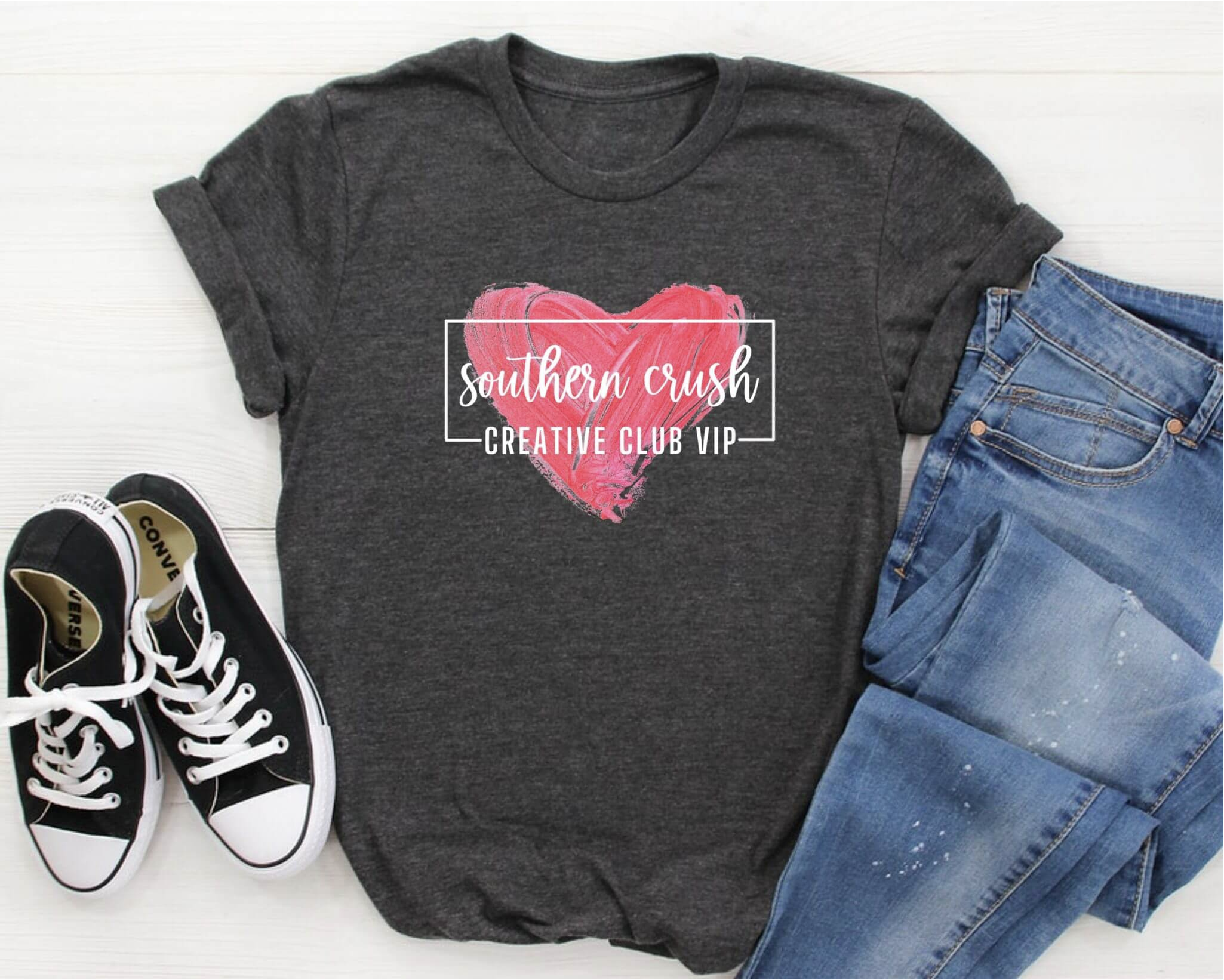 SEE WHAT THEY'RE SAYING ABOUT THE VIP GROUP…
"There was so much more than I realized! Once I logged in and saw how EASY it was to scroll through the videos and tutorials I was truly amazed! Now … where do I start? Which idea do I start with? LOL" ~ LISA C.
"I have learned so many neat ideas from this group! Life is hectic, y'all. The diy "motivationals" are a nice reminder to slow down and have fun creating." ~ CHARLENE K.


"I love this group! All the crafts are fun and reasonable. I love watching the videos and learning new crafts!" ~ KATRINA W.


"I love this group. We can share our projects and see if we need help. This group helps me a lot and it's like we are family. " ~ CHRISTINA A.


"This group is the best. It's a family crafting together!! So much fun!!" ~ DIANE W.


"Such a fun group…DIY's, guests and great decorating ideas!!" ~ DEBBIE H.


"Joining the craft club community and meeting other people sharing what we love to do is my favorite part!" ~ LAURA B.
WHAT YOU GET AS A CREATIVE CLUB VIP:
Monthly "live" DIY crafting guests where we work on projects together, laugh & relax
Community of awesome DIY sistas to share your creations with
Exclusive 'LIFETIME' access to all Southern Crush Craftathon™ videos
Exclusive club VIP Giftaways This is a no obligation, this is a "CANCEL ANYTIME" group. 

If you want to get two months for FREE, you can opt for the "Annual Plan" below.
or SAVE $20
$100 YEARLY
ATTENTION!
Once you join the VIP Club, be sure to check your email for confirmation of your purchase and then request to join the private Facebook group! You will not be able to get access unless you request to join with the email address you used when you paid!
You are not automatically added to the Facebook Group!
I am so excited and can not wait to have you as a Southern Crush Creative Club VIP!
*Once you join, you will be guaranteed this price as long as you remain a member. This is a recurring monthly membership and will be deducted monthly or annually until you cancel. *You can cancel anytime! (there are no refunds so please stay through your paid month or year even if you cancel the next day, there are no refunds or credits). Billing is in 30-day segments if you joined monthly no matter what time of the month you joined. You are only charged once every 30 days. If you join annually, you are billed once a year 365 days from the day you first joined.
Please only submit your payment once. Please alert us if you think you may have two accounts or signed up twice so that we may cancel the double account.